Information
---
Online Resources
We recommend these online resources access for you:
Storyline Online, get the well know celebrity tell you a story!
---
iPusnas, free application from National Library of Republic Indonesia to borrow e-books.
---

Bobo.id, fun and education portal for children.
---
epic! a free limited library access until December 2020.
---
National Geographic for Kids where you could explore the world and go to the wildlife.
---
SDGs for Children, to explore more about Sustainable Development Goals also known as Global Goals, and what we can do for that.
---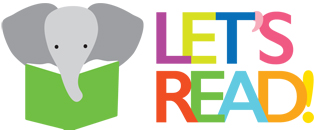 Let's Read Asia, a free e-book portal with options for languages, including Bahasa Indonesia.
---
BookTrust, a place where you could meet your favorite book authors and read e-books for free. They may have the next live questions & answers session today. Quick, check this website.
---
Questions?
For inquiry and questions, you may send e-mail to our librarian, Ms. Friska.